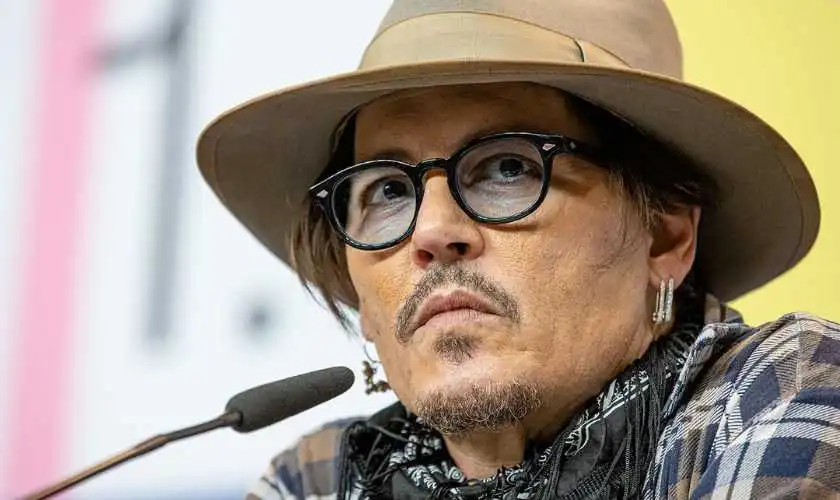 Johnny Depp, aka Captain Jack Sparrow, is an American Actor, musician, film producer, and writer. He has an estimated net worth of $150 million in 2023.
| | |
| --- | --- |
| Name | Johnny Depp |
| Full Name | John Christopher Depp II |
| Nicknames | Colonel, Johnny, and Mr. Strench |
| Date of Birth | 9 June 1963 (59 Years) |
| Place of Birth | Owensboro, Kentucky, USA |
| Gender | Male |
| Height | 5 ft. 10 Inches (1.78 meters) |
| Profession | Actor, Musician, Film producer & writer |
| Nationality | American |
| Religion | Agnostic |
| Education | Henry D. Perry Middle School, Miramar High School |
| Father | John Christopher Depp (Civil Engineer) |
| Mother | Betty Sue Depp (Waitress) |
| Brother(s) | Daniel Depp (Half-brother) |
| Sister(s) | Debbie Depp and Christi Dembrowski |
| Spouse | Lori Allison (m. 1983; div. 1985), Amber Heard (m. 2015; div. 2017) |
| Partner(s) | Venessa Paradis (1998-2012) |
| Children(s) | Lily-Rose Depp, Jack Depp |
| Total Movies | At least 67 |
Johnny Depp Makes Millions From Movies.
Johnny Depp has appeared in at least 67 movies, including special appearances and cameos. He had his debut film role in the 1984 horror film 'A nightmare on Elm street.'
On average, he charges $20 million for a movie and has been in a leading role in 41 movies. His films have grossed over $3.4 billion at the domestic box office and $8.7 billion worldwide.
He made $300 million from the Pirates of the Caribbean franchise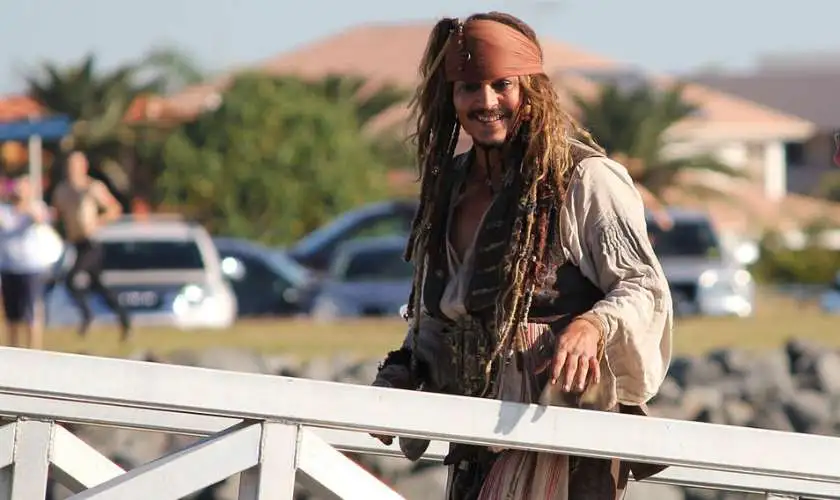 Johhny Depp made $300 million playing Captain Jack Sparrow in Disney's Pirates of the Caribbean franchise. He was part of the 5 movies of the franchise.
His life-changing role was of Captain Jack Sparrow in 'Pirates of the Caribbean: The curse of the black pearl ' in 2003. The Pirates of the Caribbean franchise skyrocketed his fame and made him a commercially successful actor. He got a payday of $10 million for that movie. The movie was a box-office hit.
For the second movie of the franchise in 2006, 'Pirates of the Caribbean: Dead Man's Chest,' he was paid $20 million as a base salary, and after the movie got a success, he also got a $40 million additional profit share, which totals $60 million.
In 2007, the third movie of the Pirates franchise, Pirates of the Caribbean: At World's End, was released, and Johnny Depp was paid $55 million for that movie, including base salary and backend profit points.
In 2011, Pirates of the Caribbean: On Stranger Tides, the franchise's fourth installment was released. He was paid $55 million in salary.
In 2017, the fifth movie of the franchise, Pirates of the Caribbean: Dead Men Tell No Tales, was released. It was the last time Depp played Captain Jack Sparrow. According to reports, he was paid $90 million for that movie.
Disney fired him from the franchise because of the domestic violence allegations made by his ex-wife Amber Heard.
During the trial, his manager said he would have received $22.5 million for the franchise's sixth film. A ridiculous rumor spread through the Internet that said Johnny is set to return to his most iconic role as Captain jack Sparrow for $301 million.
Johnny denied in the trial that he would not return even if Disney came with $300 million and a million alpacas.
He made $50 million from the Fantastic Beasts franchise.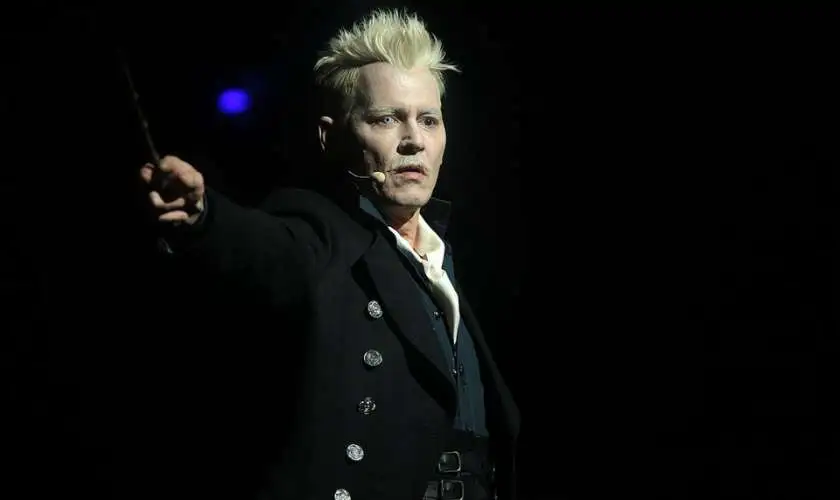 According to Business Insider, he was paid $20 million for his other magical role as the villain in J.K. Rowling's Fantastic Beasts and Where to Find Them in 2016.
For the second movie of the Fantastic Beasts franchise, Fantastic Beasts: The Crimes of Grindelwald, he was paid $13.5 million.
Warner Bros asked Johnny to step down from this franchise following his loss in the libel case against The Sun. 
He received the full fee of $16 million for the third franchise movie even though Mads Mikkelsen replaced him.
Other movies that contributed to his fortune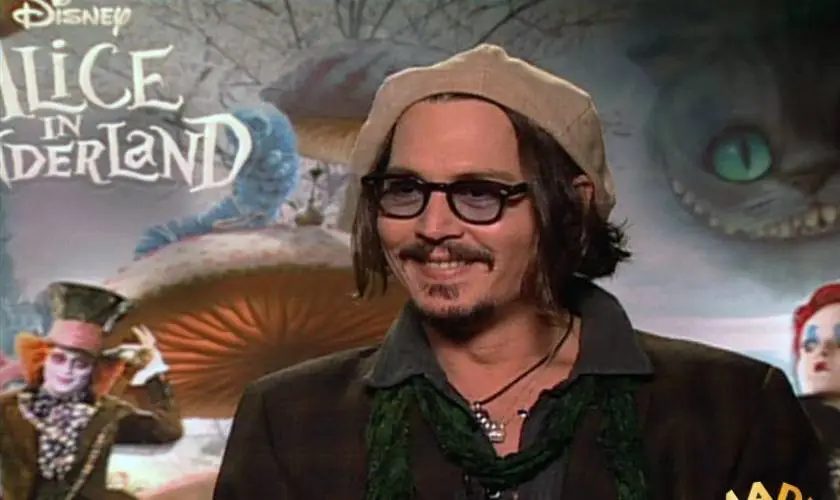 The role that gained him fame was the tv-series in 1987 '21 jump street.' He was paid $45,000 per episode for 4 seasons. After that, he appeared in movies like Private resort, Platoon, Cry-Baby, Arizona Dream, Ed wood, Deadman, etc.
In 1990, he was compensated $3 million for the movie Edward Scissorhands.
In 1995, he earned a payday of $5 million for playing Gene Watson in 'Nick of time.'
For the lead role in the 1997s movie 'Donnie Brasco,' he was paid $5 million.
In 2005, he appeared in the movie Charlie and the chocolate factory and got a whopping fee of $18 million.
For playing Sweeney Todd in Sweeney Todd: The Demon Barber of Fleet Street movie in 2007, he received a compensation of $50 million.
In 2010, he played a 7 minutes role in the movie Alice in Wonderland, for which he was compensated with a very low base salary but high backend points, which totaled $68 million. He got a whopping $66,606 Per Word for that role.
The Tourist was his second movie of 2010, and he was paid $20 million for that movie as Alice in Wonderland was a successful movie.
In 2011, he produced and played the lead role in the movie The Rum diary. He was paid $15 million for that movie. For the Rango movie, he got a payday of $7.5 million.
He got $20 million for the Dark Shadows movie in 2012.
In 2013, he made $16 million for The Lone Ranger. He even walked off the Mob biopic, Black Mass, over a $20 million salary dispute, as he was asked to take a 50% payday, i.e., $10 million. But he did the movie.
He wasn't paid for his role in Kevin Smith's horror comedy Tusk 2014. He did the movie for free. He was paid $1 million for his role in Into The Woods movie. He spent only a week on the set.
In 2017, he was paid $10 million for Murder on the orient express movie.
For the City of Lies movie in 2018, he was paid $8 million. He received $3.5 million for The professor movie in the same year.
In 2019, he made $1 million for his role in the Barbarian.
In 2020, he made $3 million for the Minamata movie.
Most overpaid Actor of 2015 & 2016
Johhny Depp topped the Forbes most overpaid Hollywood actors list twice, in 2015 and 2016. In 2015, his movie box-office return was $1.20 for $1 the star was paid. In 2016, this return increased to $2.80 for every $1 paid to him.
In an interview with Vanity Fair in 2011, he revealed that he believed he was overpaid for the Pirates of the Caribbean movies. He said, 'Basically if they're going to pay me the stupid money right now, I'm going to take it.'
In 2011, he was in the 2nd (after Leonardo DiCaprio) spot on Forbes' highest-earning actor's list, earning $50 million. In 2012, he was in the 7th spot, earning $30 million. He was in the 5th spot in 2016 with an estimated earning of $48 million.
Johnny Depp Made & Lost $650 million from 2003 to 2016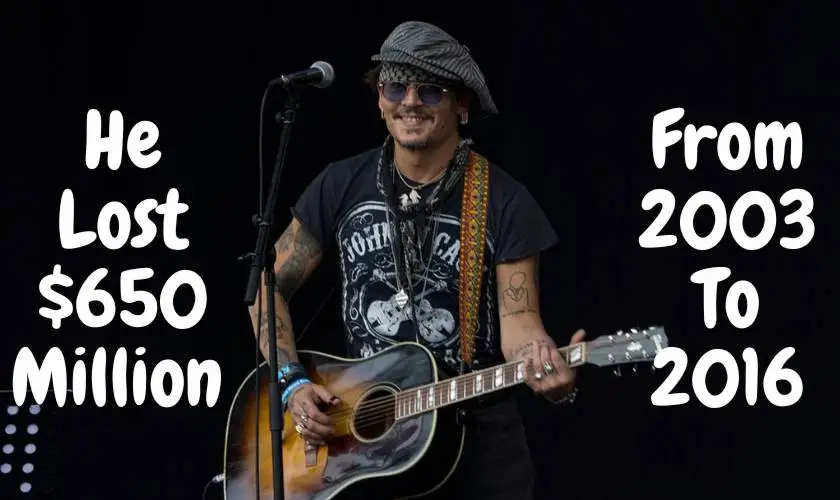 In a meeting with his newly hired accountant in 2016, Johnny learned that he had earned and lost $650 million in his movie earnings. He even owed $100 million in taxes not paid for 17 years and racked up $40 million in debt without Depp's knowledge.
In 2016, he filed a lawsuit against Mandel's The Management Group for $25 million, accusing them of fraud and mismanagement of his money. Mandel would claim Depp earned $650 million in 13+ years represented by TMG.
Mandel also claimed that Depp earned $60 million that year. Without a fire sale of his assets, they would not have been able to manage & maintain his lifestyle.
$2 million a month Lifestyle
Johnny Depp spends more than $2 million monthly on his extravagant lifestyle. Mandel claimed in the court the following monthly expenses Johnny used to do:
$30,000 on wine.
$300,000 on staff, including 40 full-time employees.
$150,000 on the security of himself & his family.
$2,00,000 for a private jet.
$350,000 each month to maintain his 156-foot yacht.
$500,000 in rental fees for storage warehouses.
$10,000/day to Jerry Judge, his former security manager.
$100,000 monthly to David kipper, a doctor he hired in 2014 to help treat his addiction issues.
Mandel claimed the following expenses too that Johnny did:
He spent about $75 to $100 million on his real estate portfolio.
He has a collection of more than 45 luxury cars worth millions.
$4 million he pumped into a failed record.
He spent $18 million on the yacht he bought.
$3 million, he spent to fulfill the last wish of his late friend Hunter S. Thompson to blast Thompson's ashes from a custom-built canon.
He bought 3 Leonor Fini paintings from a Manhattan gallery. First two for $320,000 and the third as a gift for his ex-wife Amber Heard for $245,000.
He and his ex-wife Amber Heard ran up a $160,000 wine bill by the end of their marriage.
Johnny Depp's Businesses and Companies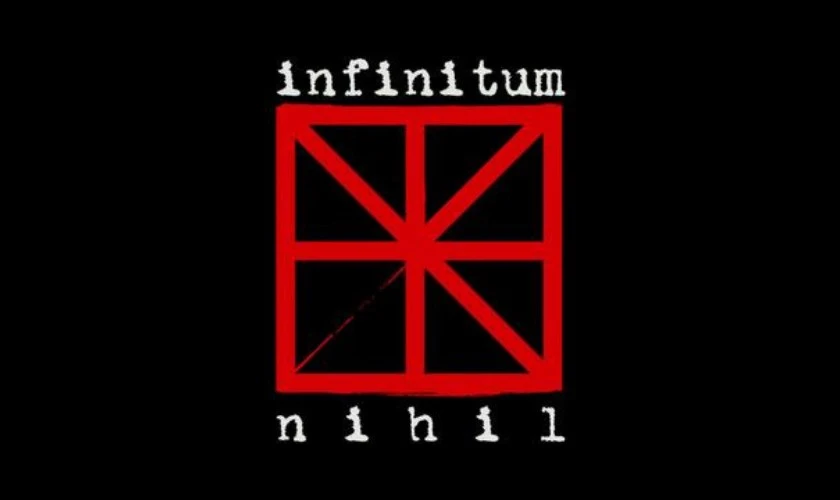 1. The Viper Room
The viper room is partly owned by the actor Johnny Depp with Sal Jenco, who starred in 21 Jump street with him. It is a night club & live music venue established in 1993 and located on the sunset strip in west Hollywood, California(US).
2. Infinitum Nihil
Infinitum Nihil is an American film production company founded by Johnny Depp in 2004, where he serves as an actor or producer. The company is managed and run by his sister Christi Dembrowski. Its headquarters is in Los Angeles.
Following are the movies produced by this company:
| | | |
| --- | --- | --- |
| Movie Name | Budget | Collection |
| The rum diary | $45 million | $23.9 million |
| Hugo | $150 million | $185 million |
| Dark shadows | $150 million | $245.5 million |
| The lone ranger | $250 million | $260.5 million |
| Mortdecai | $60 million | $47.3 million |
| Black mass | $53 million | $99.8 million |
| City of lies | **** | **** |
| The professor | **** | $1.6 million |
| Minamata | **** | **** |
Other Companies
IN.2 is Johnny's UK-based production house and a sister company to his Infinitum Nihil company.
He also owns vineyards & wine estates solely for personal use.
Johnny Depp's Real Estate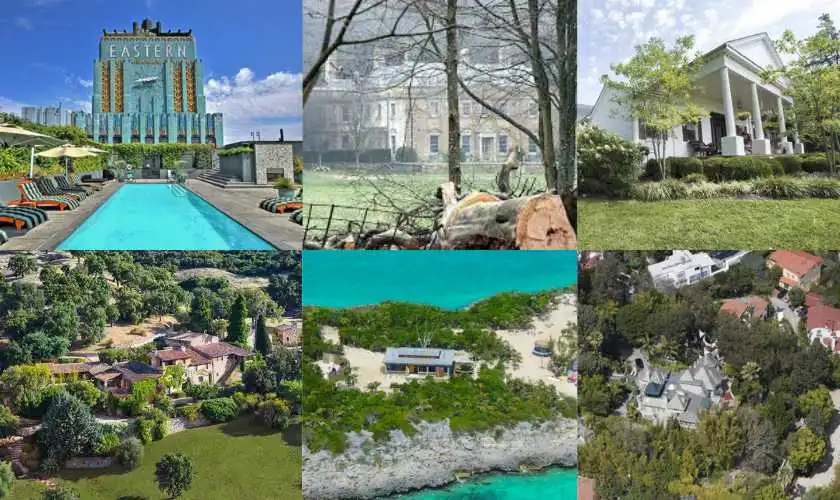 Johnny Depp has a real estate portfolio worth $100 million. He spent more than $75 million on his different houses.
1. Fiver Mansion Hollywood Hills Compound
Hollywood hill is a combination of five houses. These 5 properties combined were priced at a whopping $19 million. All 5 houses have 35 to 40 bedrooms & 40 to 50 bathrooms. The houses cover a total of 7,430 sq. ft. of the area.
2. Kentucky Ranch
It was called Betty Sue's Family Farm in honor of his late mom. A total of 41 acres of land is used to construct the house. The beautiful main house contains 6 bedrooms, 7 bathrooms, a dining room, a bar, 4 car garages, a swimming pool, and an entertainment area.
He bought his first house for his mom in 1995 for $990,000. He sold the house for $1 million in 2001 and bought it back after four years for $2 million. His mother used to live on the farm before she died in 2016. The house was again available for sale for $3 million, later sold for only $1.3 million.
3. Fiver-loft Los Angeles Penthouses
This home in Los Angeles combines five penthouses with a gorgeous roof & swimming pool. He spent $7.2 million to buy them in 2007 on these houses, and now they have a combined value of $12.78 million.
These Art Deco-style penthouses in Eastern Columbia building in Los Angeles total over 11,500 sq. ft. with 9 bedrooms and 14 bathrooms.
.He sold his penthouses in 2017 for about $10.9 million. Gonzo, one of these penthouses, was sold for $1.4 million. He sold penthouse 1 for $2.385 million, penthouse 4 for $1.79 million, penthouse 3 for $3.09 million, and penthouse 5 for $2.545 million.
He raked in $3.7 million more than what he paid in 2007.
4. Somerset Mansion in England
He bought 150-year-old 850 acres of property mansion in the Kingston St. mary area of England. It has 12 bedrooms and 8 bathrooms, bought for $2.5 million. He spent $5 million on the renovation in 2014.
5. Island in the Bahamas
He used to own a little halls pond cay island in the Bahamas located in Exuma land & sea park. This island covers 45 acres of area in the North Atlantic ocean. He bought the island in 2004 for $3.6 million. Additionally, he owned the nearby osprey bird rock island. The six beaches were all named after his kids.
Some reports suggest that he sold the private island to famous author JK Rowling for $75 million in 2016, at a profit of $72 million.
6. Quaint Village in France
He bought the 37 acres abandoned village, just 17 miles from the celebrity playground of St Tropez, located in 'Plan De La Tour' in the south of France. He bought that village in 2001 for an undisclosed amount. He spent $10 million on its renovation.
The village has 12 buildings totaling 10,000 sq. ft. of the area with 15 bedrooms and 14 bathrooms. The primary residence covers 4300 sq. ft. and has 5 bedrooms, 3 & a half bathrooms, and a large swimming pool. It also has a skate park.
He listed the village for sale for an asking price of about $25 million to $75 million in 2015-16. The village was valued at $63 million and $55.5 million later, but it did not sell.
7. A Penthouse-loft in an Iconic LA Building
He used to live there with his ex-wife Amber Heard during the 15 months of their marriage. It is a 1780 sq. ft. two stories, 1 bedroom, 2 bathrooms loft. Los Angeles Times said the penthouse was leased for $5,500 in 2017. It hit the market for sale at a $1.76 million asking price.
Johnny Depp's Car Collection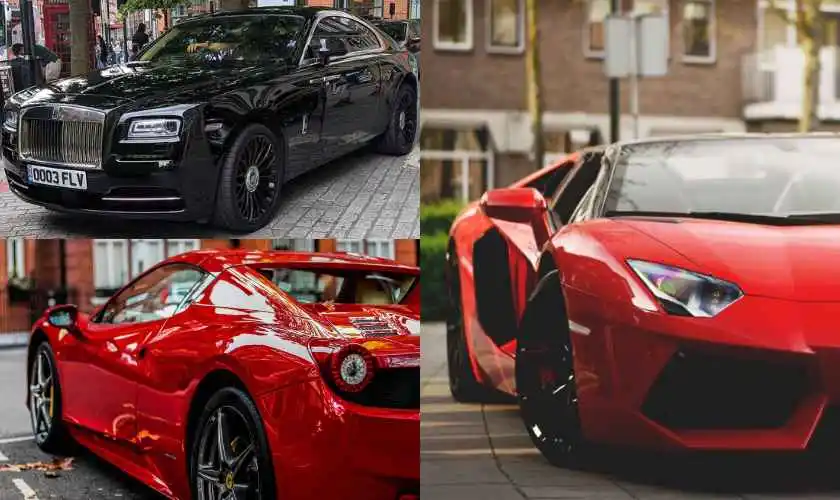 He has a collection of 45 luxury cars worth millions. He has Rolls Royce, Lambo, Range Rover, Mercedes, BMW, Ferrari, etc., in his luxurious car collection.
| | |
| --- | --- |
| Car Name | Price |
| Chevrolet Nova (1st car) | **** |
| Chevrolet Corvette (The rum diary car) | **** |
| Ferrari 488 Spider | $300,000 |
| Lamborghini Aventador | $393,000 |
| Rolls Royce Wraith (Favorite) | $330,000 |
| Porsche 911 Carerra S | $40,000 |
| Range Rover Sports | $220,000 |
| Lincoln Navigator | $88,600 |
| BMW 7-Series | $103,000 |
| Cadillac Escalade (Everyday car) | $110,000 |
| Mercedes-Maybach S650 Cabriolet | $2,00,000 |
| Mercedes S-class | $109,000 |
| Mercedes V-class | **** |
Johnny Depp's $30 Million Yacht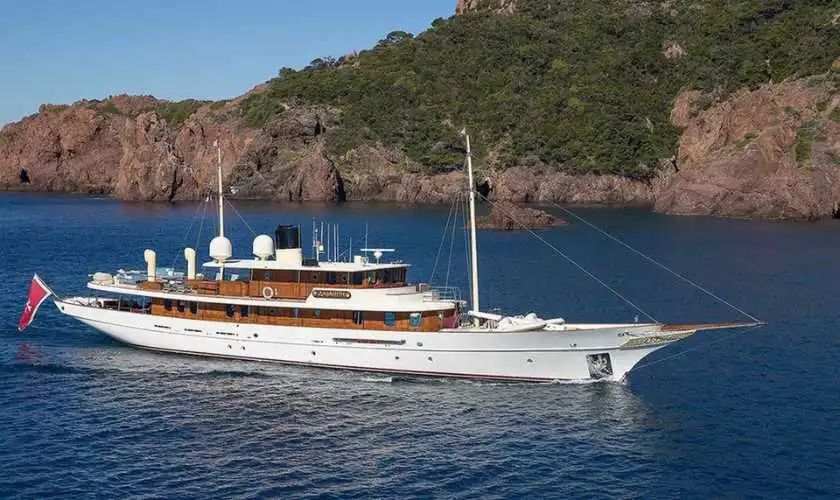 He bought the 156-foot Yacht in 2007 from a Turkish Shipyard, Protksan Turquoise Yacht, for an undisclosed amount. He spent $7 million on its renovation, and it was named 'Vajoliroja.'
He chartered the Yacht in 2013 when he was not using it. He charged charterers $130,000 a week during peak seasons & $110,000 during low seasons.
When he married Amber Heard, it was renamed 'Amphitrite' in 2015. After that, he sold that Yacht to J.K. Rowling for $27 million in the same year. After a few months, she listed it for sale for $19.2 million, $8 million less than what she paid.
Johnny Depp's Watch Collection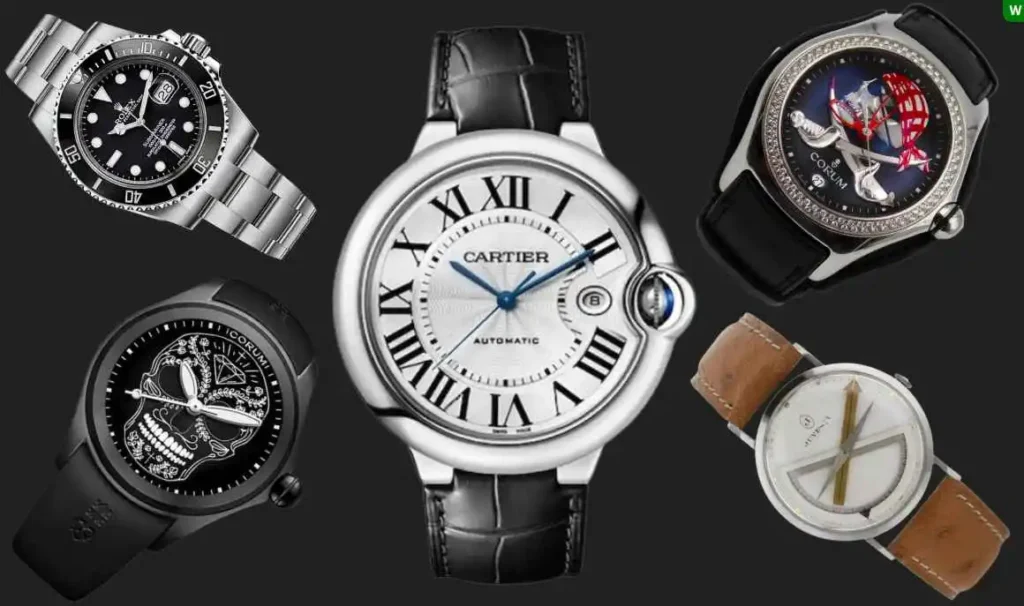 Johnny Depp is fond of watches and jewelry. He is famous for his offbeat attire, watches, and jewelry.
| | |
| --- | --- |
| Watch name | Price |
| Cartier Ballon Bleu | $6,400 |
| Vintage Cartier Tank Cintree Dual Time | **** |
| Rolex Submariner Date | $10,000 – $12,000 |
| Corum Bubble Skull Watch | $5,000 |
| Corum Bubble Privateer | $3,300 |
| VBD (Vintage Daily Beaters) | **** |
| Juvenia Architect 1960s | $3,000 – $5,000 |
He is always spotted with his signature mix of offbeat jewelry. He has been seen wearing the following jewelry:
Che Guevara Necklace
Gonzo Necklace
Hindu Diety Ganesh Necklace
Skull Rings
Cherokee Head Ring
Leather Cuff
Hearts Bracelet
Dustin Bracelet
Gold Ring
Jack Sparrow Skull Ring
Jack Sparrow Gold Ring
Scarf
Jack Sparrow Beads
Johnny Depp's Brand Endorsements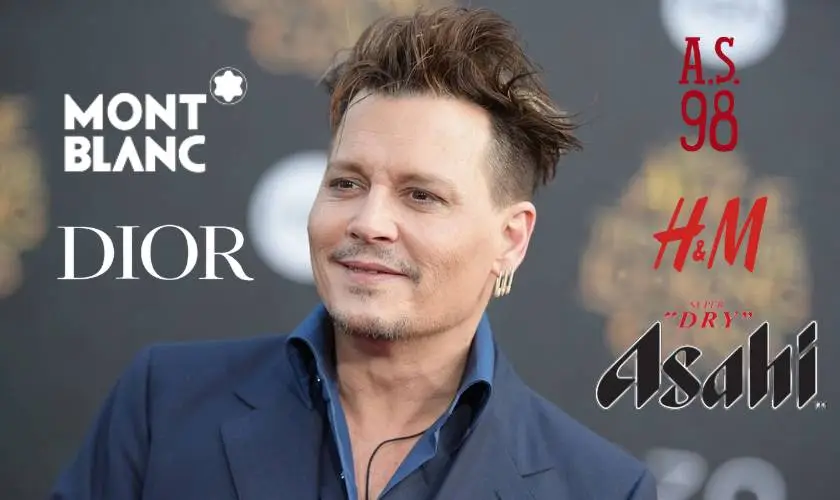 He charges millions for endorsing a brand. He has done some controversial endorsements with Dior Sauvage and Asahi. Some reports suggest that he made more than $10 million from endorsements and $5 million from appearances.
1. Dior Sauvage
He has been endorsing Dior Sauvage since 2015. He was rumored to have been paid $3 to $5 million for the endorsement. After the defamation lawsuit, he signed a multi-year deal to endorse a controversial Dior fragrance.
Through his endorsement, Dior reportedly sells 1 bottle every 3 seconds, costing about $160, which becomes around $4.5 million in daily sales.
2. Asahi Super Dry Beer
In mid-2017, he endorsed Asahi super dry beer. Depp joined a long line of stars endorsing international liquor products. The amount he received was not disclosed, but much money is confirmed for such a controversial endorsement.
3. A.S 98
A.S. 98, initially known as Air Step, focused on women's footwear but later expanded to the older man. Martino Turri utilized an image of Johnny as a model in 2009. He wore the A.S. boots on various occasions & press tours.
4. H&M
From 1980 to the 90s, when H&M developed its business in Europe before entering the American market, it hired a few well-known celebrities, including Johnny Depp.
5. Tom Ford
Tom Ford hired Johnny in 2004 when he was Gucci's creative director and dressed him in Gucci's creations. Johnny wore the Ford attire at various events, including the court hearing in London during his trial.
6. Mont Blac
He has been the face and endorsing the Mont Black, a fountain manufacturer, since 2005. He promoted the Mont Black fountain pen as well as a watch.
7. Disneyland's Pirate Ride
He collaborated with Disney to promote Disneyland's Pirates ride. He used to dree up like Captain Jack Sparrow and engage with the people during the ride.
Johnny Depp vs Amber Heard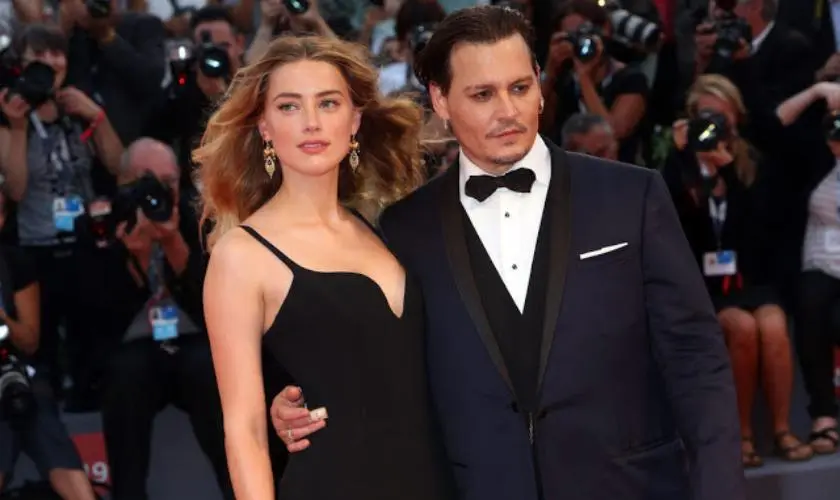 $7 Million Divorce Settlement
Johnny Depp and Amber Heard first met on the set of The Rum Diary in 2009. They started dating in 2011. Johnny got separated from his long-time partner Vanessa Paradis, and Amber got separated from her partner Tasya Van Ree in 2012.
After dating for a few years, they married on 1 February 2015. Their marriage did not last long, and Amber filed for divorce on 25 May 2016, accusing him of domestic violence. They got separated in 2017.
Their divorce got settled, and Amber received $7 million. Initially, Heard requested $4 million for settlement but increased the amount to $14 million and ended up settling for $7 million & $500,000 for her lawyers and taxes.
She also requested $50,000/month of spousal support to maintain her lifestyle but withdrew the request. That's a separate thing: she promised to donate the settlement money to charities and has not fulfilled her promise yet.
$50 Million vs $100 Million Defamation Lawsuit
Johnny sued heard over the op-ed she wrote the Washington post in 2019. She did not directly target or name Depp, but his legal team filed a defamation lawsuit against her for $50 million. In the countersuit, Amber filed a $100 million defamation case against him.
The trial of the case started in court in Virginia on 11 April. The jury gave the verdict in favor of Johnny on 1 June 2022. It awarded him $15 million, including $10 million in damages & $5 million for punitive charges. The punitive charges were decreased to $350,000 due to Virginia law, and the total amount reached $10.35 million.
Amber was also awarded $2 million in damages and was liable to pay $10.35 million to Johnny. In December 2022, they settled the case 'once and for all' for $1 million. Johnny promised to donate the money to charities.
How much did the trial cost Johnny Depp?
Depp's final witness, forensic accountant Mike Spindler, testified that "I concluded that Mr. Depp suffered lost earnings of approximately $40 million." It is correct because he got fired from the Pirates of the Caribbean franchise, brand endorsements, etc.
According to Newsweek, Johnny had seven lawyers, charging an average of $600/hr. The trial lasted for 6 weeks; add the living cost in Virginia, travel costs, staff, and other related costs of 24+ months of trial preparation. It all has cost him more than $5.5 million.
FAQs
How much money did Johnny Depp make from Pirates of the Caribbean?
He made $300 million from 5 Pirates of the Caribbean franchise movies. He made $10 million for the first movie and up to $90 million for the franchise's last movie.
How is Johnny Depp so rich?
He is rich because he made $300 million from the Pirates of the Caribbean franchise alone. He made $650 million in movie earnings from 2003 to 2016.
Does Johnny Depp owe any money?
In 2016, He came to know that he had lost $650 million in movie earnings from 2003 and left with $100 million in tax liabilities not fulfilled for the last 17 years.
What does Johnny Depp make per movie?
On average, He charges $20 million for a movie. He charged $20 million for movies like The tourist, Fantastic Beast and where to find them, Dark Shadow, etc.
How rich was Johnny Depp at his peak?
At his peak, He made $650 million in movie earnings from 2013 to 2016. If he had managed his money properly and had faced no lawsuits, he would be worth not less than $950 million.
What is Johnny Depp's monthly income?
He makes $2.5+ million monthly from his movies, brand endorsements, and investments.
How much does Johnny Depp make in a year?
He makes $20+ million yearly from his movies, brand endorsements, and investments. The highest he has earned in a year is $100 million.